I have long started to write a "100-things-to-do-and-have-before-I-die" list. But the somewhat impossibility of what I wanted based on my life situation at the time they were written gives me more frustration than inspiration. Maybe because I get so attached to things when I list them. A friend once said that it is okay to list dreams but we should also be open to surprises. So I decided to ditch the specific list and just put dreams in general terms, always being open to God's surprises. The effect is a more relaxed me. A girl who is open to experiences and new things Life has to offer.
So here I am writing again a list, this time it is my top 10 ladies wishlist for Christmas 2012. I have written some list in the past and I am not expecting this list to be completed this season. However, if I should receive anything listed here, that would be a great bonus for me. Just being able to live and breathe God's love this Christmas with family and friends, enjoying God's blessings is enough. The gifts are bonuses; spices that will make my heart flutter a little bit more. And I guess yours (or your Lady friend/s) too.
10. Zara pink blazer as sold by Styletogo Cebu
I love the pink blazer. I think a pink blazer on white top plus pink shoes and skirt would make a head turner out of every woman who gets in their office or professional school in this. Offered by Styletogo Cebu for Php 1,200 (See:
https://www.facebook.com/styletogo.cebu?fref=ts
)
9. Allura Body Contour and Slimming Center Gift Certificate
This is a personal preference for me. A Gift Certificate I can use right after the Christmas Season to get rid of the tummy fat and excess fat on the arms and legs. A good friend, DJ Cheska San Diego, FM DJ of Manila Broadcasting Company (MBC) was all praises for this Slimming Center. I would like to try to them sometime soon too.
Check out Allura here:
https://www.facebook.com/pages/Allura-Body-Contour-and-Slimming-Center/200308279992552
8. Red Hot Shoes
(Photo taken from:
http://blog.dark-warriors.net/2011/02/16/red-shoes/
)
I haven't seen a pair of red hot shoes lately. I might head to the nearest mall/s soon to look for some red shoes. A pink pair would do too. Oh those red lovely, sexy shoes. I wonder if Parisian has a hot pair for sale.
7. Teddy Bear with Cake and Flowers
Valentine's in December. Who wouldn't love that. Sweetness to your lovey lady knows no moment. Any day can be a love day, also Christmas. Once a friend sent my sister 2 big teddy bears, flowers and cake delivered right on Christmas Day. It was a very twitterpatted moment. Aww... when can I have mine? I wish there'd be chocolates too.
6. Makeup and brushes by Props Tools and Cosmetics
Who wouldn't want to remain beautiful and make that natural beauty shine some more on the Holidays? Props tools and Cosmetics has it all for you. From eye color palettes, blushes, and others, one will always find good tools with Props Tools and Cosmetics. I tried their products once and I really love it. Visit them at
5. Mary Kay Timewise Package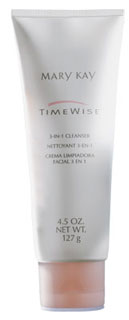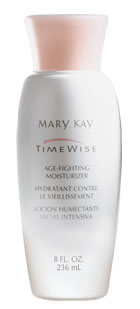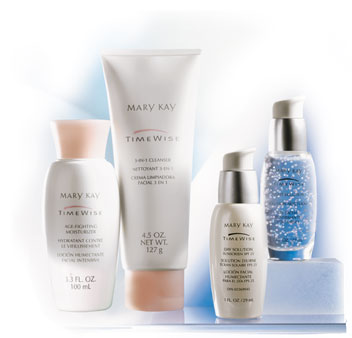 I have tried Mary Kay Timewise Anti-Aging Cleanse and Moisturizer and I am happy with the results. Best of all, these are cost effective. A small amount on the skin can do wonders so you really get your money's worth. I so want to get a miracle set soon. (Friends friends, I want this wrapped for me alright? *wink *wink)
4. Gift Certificates for Pampering the Lady at the Salon
Whether it's hair care treatment, skin and nail care, spa, massages and other what have yous, any lady would love to be pampered any day. Check out deal sites for good pampering deals. Remember, we feel so loved and beautiful whenever we are pampered.
3. Perfume
Hmm. This really depends on whether you, as giver, knows the preference of your lady friend receiver. But if you are giving yourself one good gift this Christmas, getting a pleasant perfume is one that tops the list. Ladies love to look good and we love to smell good as well.
I am currently using Chance by Chanel. But I would like to try on more.
(Photo from
http://blog.tradetang.com/designs-and-fashion-involved-in-chanel-perfumes/
)
2. Samsung Galaxy SIII
Photo taken from Samsung Mobile Philippines from Facebook
https://www.facebook.com/SamsungMobilePH
Everyone wants to be connected, and being connected with style is always the in thing. I like the red SIII and I am hoping to get one soon.
1. Samsung Galaxy Note 10.1
Topping my list is the Note 10.1. I have been looking at the Note since it was launched and released in the Philippines in September but I haven't gotten my own note 10.1. I want to get one for use in Law school, for making blogs like this one, for reading and highlighting important notes, for video and photoblogging too for my real estate interests (Check my real estate blogs at
http://sherylsollestreproperties.blogspot.com
and check our facebook account
facebook.com/manilasunrealty
)
Photo taken from Samsung Mobile Philippines from Facebook
https://www.facebook.com/SamsungMobilePH
So there, my top 10 Ladies wish list for December 2012. I hope I can get all this Christmas, but if not, I have the whole of 2013 to work on getting them.
Advance Merry Christmas and happy shopping!
UPDATE November 13, 2012: I think making your wishlist really works, what you really do is pray for it. I got word that I will be receiving the Samsung Galaxy Note 10.1 as a Christmas Gift from my aunt. I will have it in 2 weeks. Oh my, I am excited to receive more from this list. Thank you Lord for the gifts. And for friends and family who have the spirit of giving in them too.
When you give, you will receive. What have you given today to people around you? A smile is the most unexpensive yet one of the most valuable gift you can give to someone. It doesn't hurt though to go the extra mile and give some more.